Cashiers Quilters Fall Show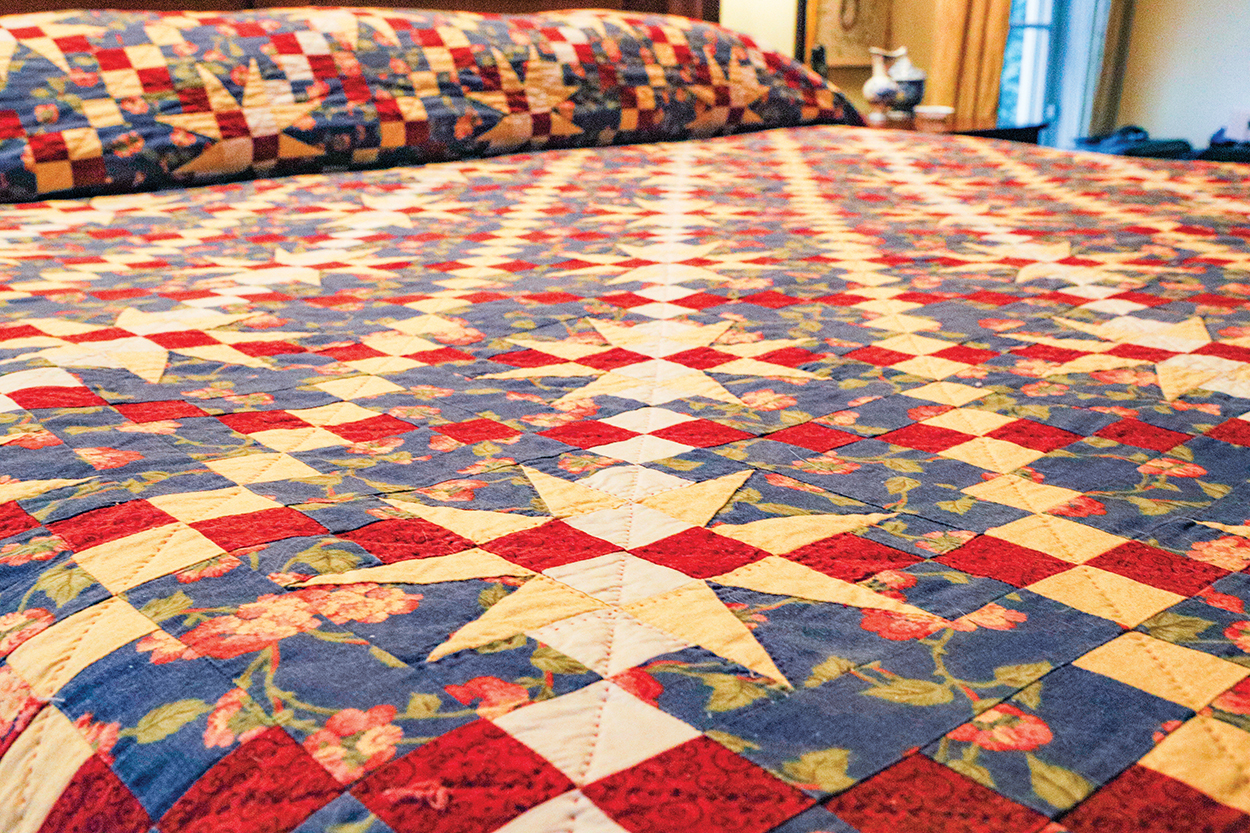 Written By: Donna Rhodes | Issue: 2021/10 – October
For Cashiers Quilters, who'll be displaying their creations at Albert Carlton-Cashiers Community Library on Saturday, October 9, the medium is the message. The cozy, comfy message.
---
Cashiers Quilters, a group of full-time and seasonal residents, are reviving their biennial quilt show which was postponed in 2020 because of Covid. The show is Saturday, October 9, (in tandem with the Fall Leaf Festival) from 10:00 A.M. to 4:00 P.M. at the Cashiers Library. Admission is free. 
Quilters are productive on an average day. Imagine what they did when they had a year of quarantine. That bounty of beauty will be exhibited on library walls. Don't miss viewing these creative designs made of treasured cloth and intricate stitchery. 
Quilts are much more than a bed cover. They are a product of love, a collection of memories, a collaboration of friends, and a hand-crafted work of art. The colors, textures, designs, and line-work are visually-captivating. Wow-factor galore! 
View their jelly roll rugs (beautiful fabric rugs). In the three years since their last show, quilters took a class in rug-making. These coiled fabric floor-coverings will also be on display. 
It's common knowledge quilters are darn good cooks. Bring your hungry tum and indulge in delicious treats at their bake sale. 
While the quilts are not for sale, you can shop for gift items at the quilters' boutique. If you'd love to own a vintage quilt, buy a raffle ticket for a buck (6 for $5) and take a chance. 
Club spokeswoman Joan Kiernan said, "The vintage quilt top was made in the 1930s and was never finished, so some of our members hand-quilted it. Now it could be yours! 
"We have been making flannel lap blankets we'll give to shut-ins at Christmas through the Jackson County Senior organization." 
Cashiers Quilters meets every Wednesday at St. Jude Catholic Church in Sapphire at 12:30 P.M. Show up with or without gear, say hi, and see what kind of stitch-witchery they're conjuring up this Fall.  For more information, cashiersquilters.com, or email [email protected].
---
---