Blanket & Book & Roaring Fires | Highlands Cashiers Libraries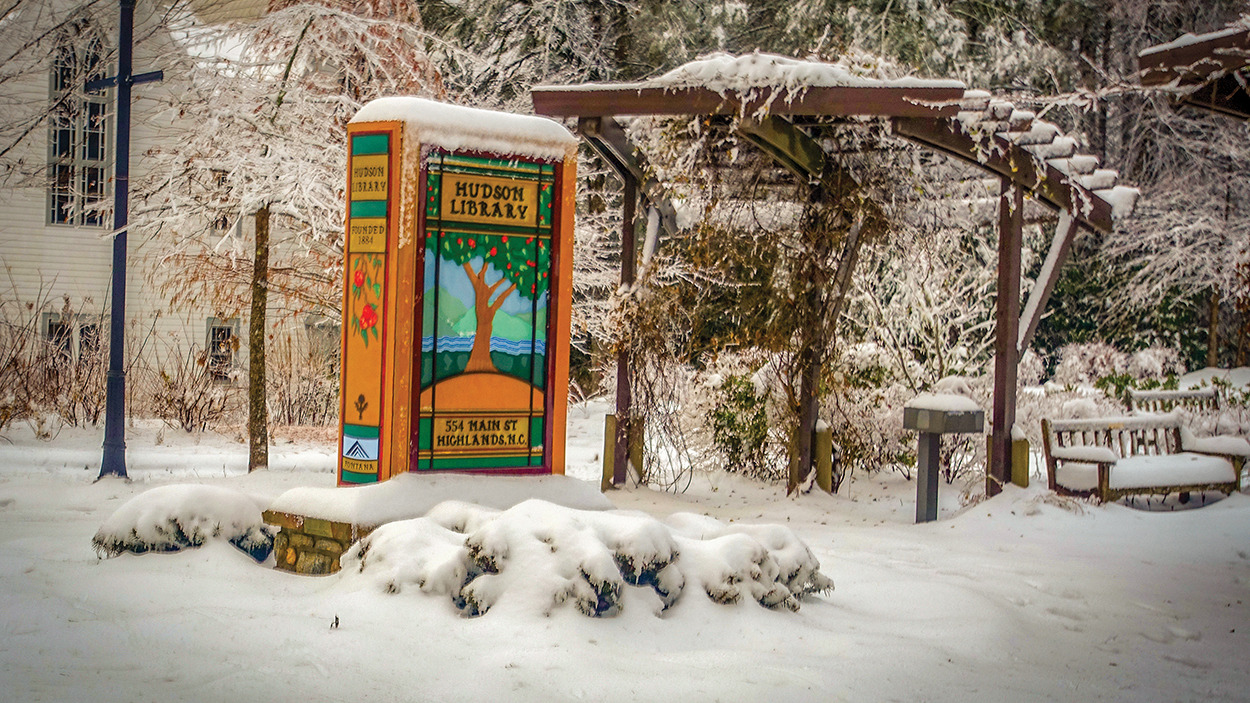 Written By: Deena Bouknight | Issue: Winter 2022
The twin libraries host book clubs and community activities throughout the winter months to kindle that precious feeling of community and connection.
---
For generations, commonplace are social events, presentations, lectures, and clubs involving the focus of a particular book. 
While solitary reading and relaxing by a roaring fire with a cozy blanket and steamy beverage are especially appealing this time of year, bleak midwinters can become, well, bleak when fewer opportunities for interaction exist and outdoor activities are hampered by inclement weather. Yet, books are most certainly worth interacting over!
Book activities abound at local libraries. Just ask about them at the front desks at the Albert-Carlton Cashiers Community Library and Highlands' Hudson Library. 
"Hearing other people's interpretations and points of view on the same text encourages you to open up to different ideas and to approach life with a wider lens," said Serenity Richards, branch librarian at the Cashiers library. "People from all walks of life can come together in an appreciation of a good book and find  common ground."
Bibliophiles is Cashiers' library's monthly book club, sponsored by the Friends of the Library. They meet September through May, the second Wednesday of the month at 5:30 P.M., in the library's Meeting Room.
"The entire community is invited to attend and join the discussion," said Richards. "Just read the book and come to the session; each book selection is moderated by a member of the group."
Bibliophiles' January book is The Housekeeper and the Professor by Yoko Ogawa and the February book is The Headmaster by John McPhee. "Book clubs can foster a deeper understanding of the work being discussed and build community," Richards added.
Also, the statewide book club, North Carolina Reads, kicks off in February. It's sponsored by North Carolina Humanities and will feature opportunities for virtual discussions with people and scholars from across the state. 
Besides being a place for book events and club meetings, requests for tech help increases since so many people are gifted new devices during the holidays. 
And weekly movies mean individuals and families can get out of the house and relish a welcoming environment while enjoying free entertainment.
---
---