All God's Critters, Mountain Wildlife Days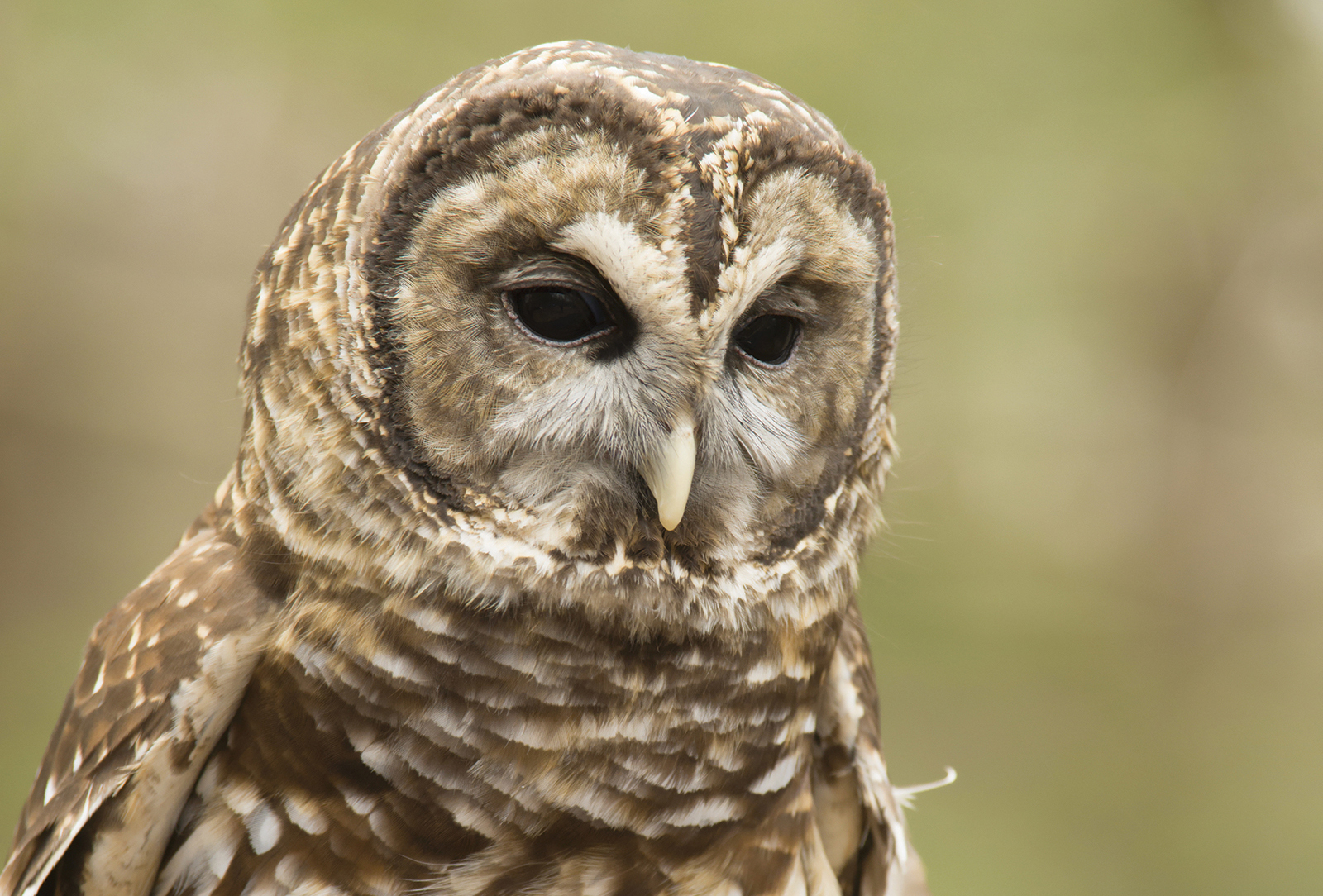 Written By: A.J. Stewart | Issue: 2018/07 - July
One of my favorite places to hike in Cashiers is Whiteside Mountain. Every time I go, I always hope to catch a glimpse of the elusive peregrine falcons, but alas, I have yet to have the pleasure. It seems that the most wildlife I get to see is squirrels, the birds at my birdfeeder and the bear cubs that frequent my yard (and drive my dog bonkers). I have always wanted to see an owl or a falcon up close, but opportunities to do so are rare.
On Friday, July 13, and Saturday, July 14, we will all have the chance to experience our native wildlife up close and personal at the 15th annual Sapphire Valley Mountain Wildlife Days. Join MWD Director John Edwards and Sapphire Valley Resort in a weekend of hiking, presentations and interactive experiences that will bring you closer to nature than you could imagine.
Friday's activities will include hikes into Panthertown and to waterfalls around Cashiers and a birding field trip. You absolutely must see the Birds of Prey showcase on Friday afternoon with Michael Skinner, from the Balsam Mountain Trust. This interactive experience will bring children and adults face to face with eagles, falcons, and owls. That evening, join photographer and black bear expert Bill Lea for his presentation, "Caring for God's Creation – Our Beloved Mountains." Pianist Bryan Heller will accompany this exhibition of the beauty and wildlife of the southern Appalachian Mountains and Blue Ridge Parkway. The presentation culminates in a unique video by Makem and Clancy, "All God's Critters Got a Place in the Choir."
Steve O'Neil will be the Master of Ceremonies for Saturday's events, in addition to giving his own presentation on reptiles and amphibians. Wildlife educator and rehabilitator Carlton Burke presents animals from the Carolina Mountain Rehab Center. Rob Gudger from Smoky Mountains National Park will give us all a new appreciation for the wolves that prowl our forests. Finally, "Wildlife Wonders – Zoo to You" will showcase unusual animals from the North Georgia Zoo.
For more information, visit mountainwildlifedays.com, or call the Sapphire Valley Resort Community Center
at (828) 743-7663.
---
---