Drive Through Shrimp Boil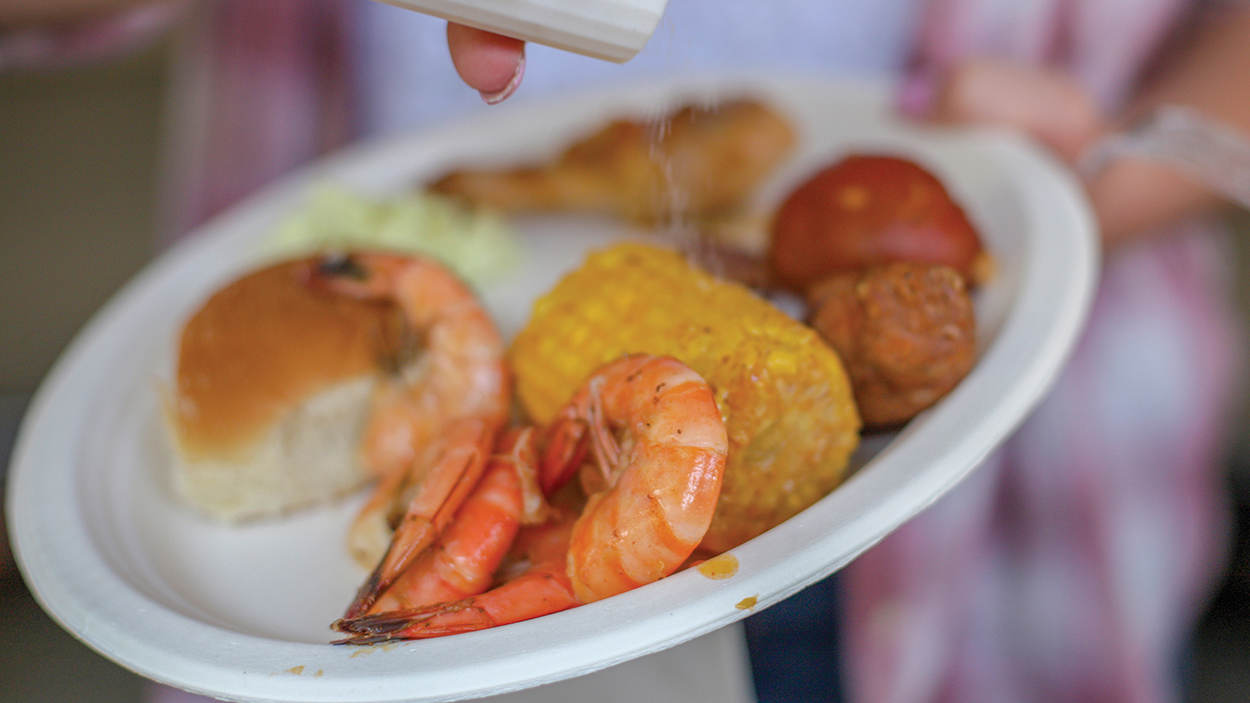 Written By: Mary Jane McCall | Issue: 2021/06 – June
The Low Country Shrimp Boil, set for June 19 at Kelsey-Hutchinson Founders Park, is a ticket for an easy-going journey to the seashore. For tickets, visit foundersparkhighlands.org.
---
Are you dreaming of a beach trip but haven't had time to plan your annual vacation?  Is your mouth watering for some tasty seafood?   Here's some good news.  You don't have to wait for your beach vacation for your seafood fix. Just mosey on over to the Friends of Founders Park annual low country shrimp boil on June 19 and enjoy a taste of the coast in your own backyard.
Serving from 5:00 until 7:00 P.M. ticket holders will drive through and pick up their meals. Entry for the drive through will be at 4th Street and the alley on Oak Street. You can take your meal home to enjoy or go next door to the Kelsey-Hutchinson Founders Park for a picnic before enjoying the Saturdays on Pine Concert, featuring the sounds of Americana Jones. Tickets are $45 and will include the low country shrimp boil, a side and dessert, prepared by Chef Marty Rosenfield, former owner of Lakeside Restaurant.
Friends of Founders Park provides ongoing funds to improve, maintain and beautify the park.  This is a great chance to support them and have a hand in maintaining our charming little gathering place.  This annual fundraiser and donations from businesses and citizens ensure that the park remains a vital part of our community.
"I like to call it a 'friend'-raiser,'" says Friends of Founders Park President Hank Ross, "It isn't just about raising funds for the park. It's about honoring our donors and coming together as a community."
It is a much-anticipated event and will be even more meaningful this year as Covid restrictions are lifting, vaccinations are available, and we're all eager to be out and about.
There are a limited number of tickets, so purchase yours now by visiting foundersparkhighlands.org.
by Mary Jane McCall-
---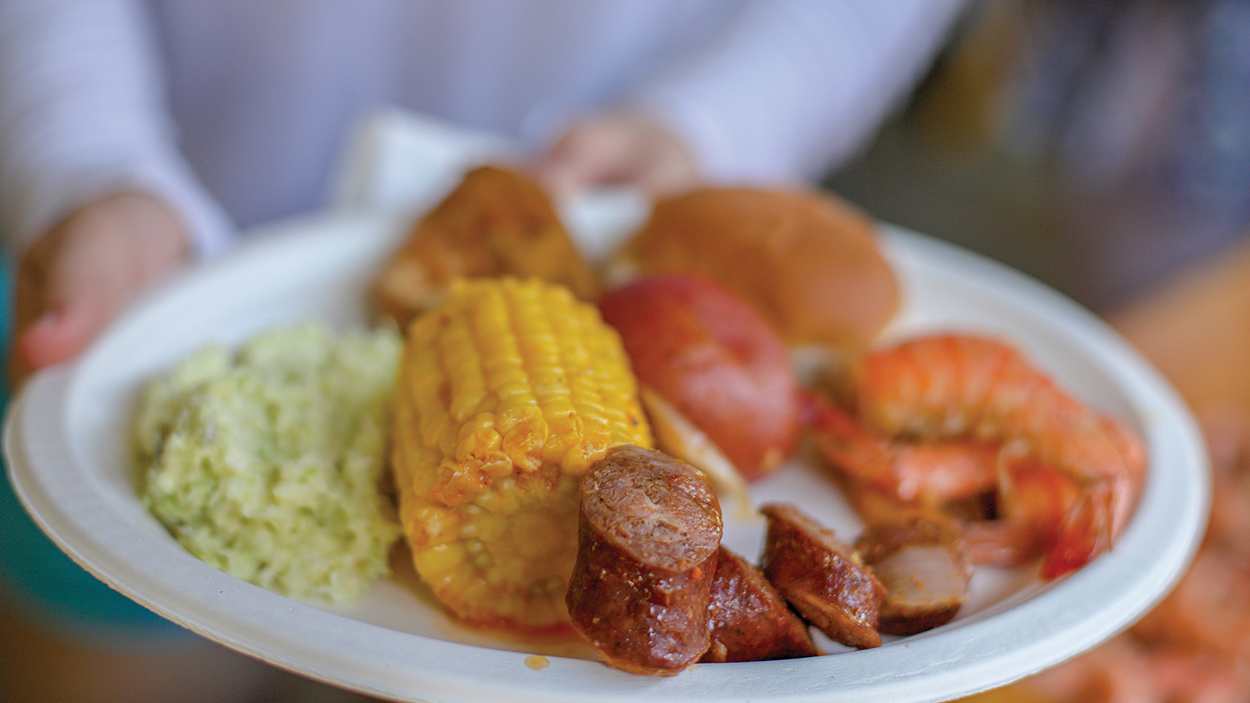 Kelsey-Hutchinson Founders Park Shrimp Boil
The Friends of Kelsey-Hutchinson Founders Park will host their 2021 Shrimp Boil on Saturday, June 19, at, naturally, KP Founders Park. There are protocols in place to ensure the event...
---