Meet the New Owners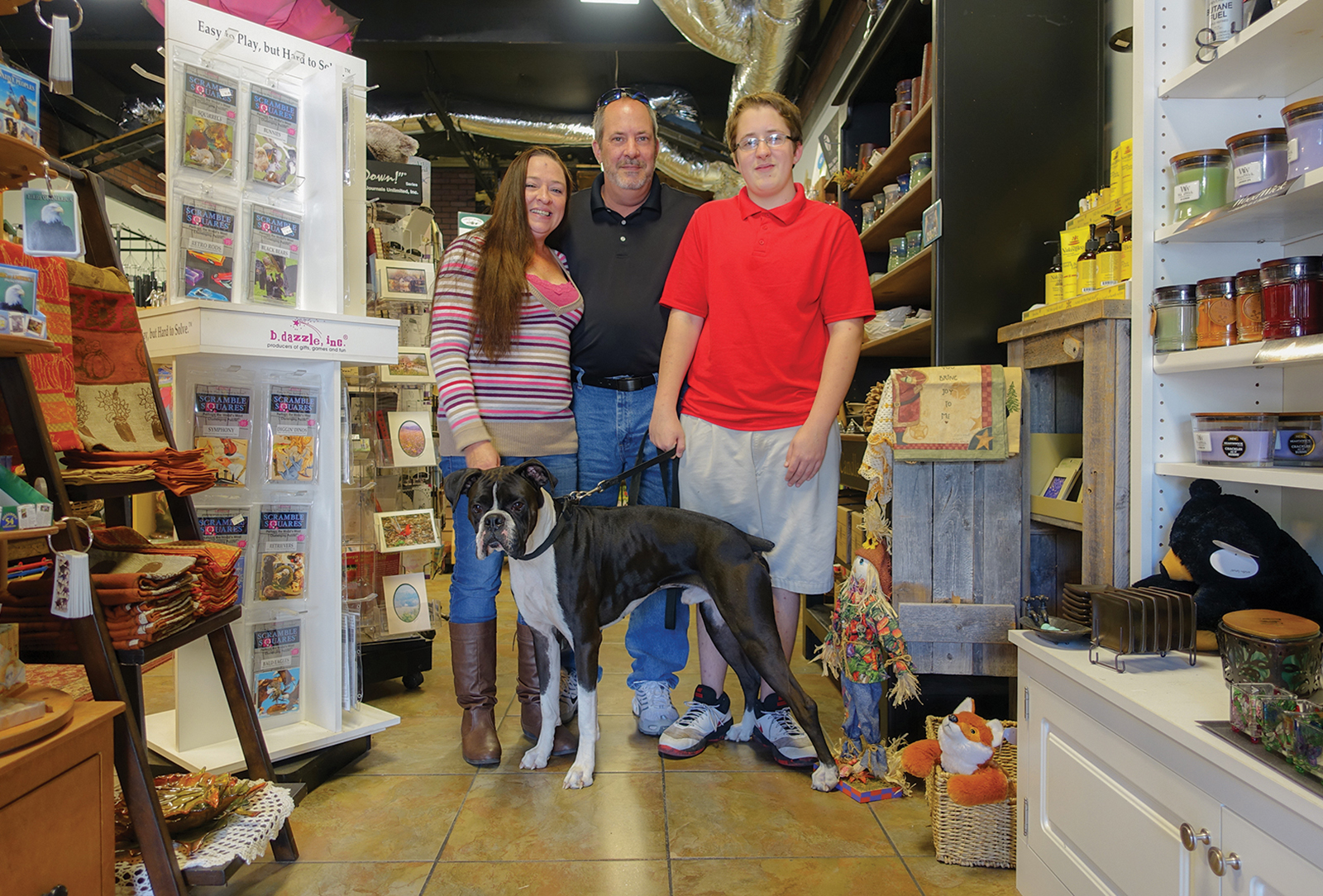 Written By: Mary Jane McCall | Issue: 2017/10 - October | Photograph By: Marjorie Christiansen Photography
Stop by The Bird Barn in Village Walk and say "Hello" to new owners Danny Parr and Patty Harden.
When Danny's parents, Leroy and Sandy Parr decided to retire and spend more time volunteering in their community and pursuing their hobbies, it seemed only natural that Danny and Patty step into their shoes and continue operation of this local favorite.
Danny has been coming to the area since infancy so the chance to move here and take over the family business was a dream come true. He, Patty and their son, Tyler, moved here in July and took over the reins of the store in August.
Danny and Patty, most often accompanied their loyal companion and official shop dog, Zeppelin, tend to business at the store. Tyler attends Summit Charter School and is enjoying exploring the area and making new friends.
Birds are what it's all about here so you will find all things bird related. There are feeders and bird houses of every type and description for all your feathered friends, many of which are handcrafted by local artisans. You'll even find a vast array guaranteed to outsmart those wily, pesky squirrels. Don't forget to pick up your bird seed. They offer many mixes, including a special finch mix and a shell-free mix, but their all -time best seller is the ever popular "Bird Barn Mix," a Highlands-Cashiers area staple for 40 years.
The Bird Barn also offers a large selection of other nature-related items and gift items – wind chimes, adorable stuffed birds with authentic sounds, hand warmer mugs, pottery items, cards, napkins, rain gauges, and an assortment of card games and items for children. Show pride in your community, or remember your perfect vacation here by taking home a Cashiers Tervis Tumbler or a front license plate for your car.
Stop by today to browse and meet Danny and Patty. Hours through October are Monday through Saturday from 10:00 A.M. until 5:00 P.M., and Sundays noon until 4:00 P.M.
---
---