Village Square Art Show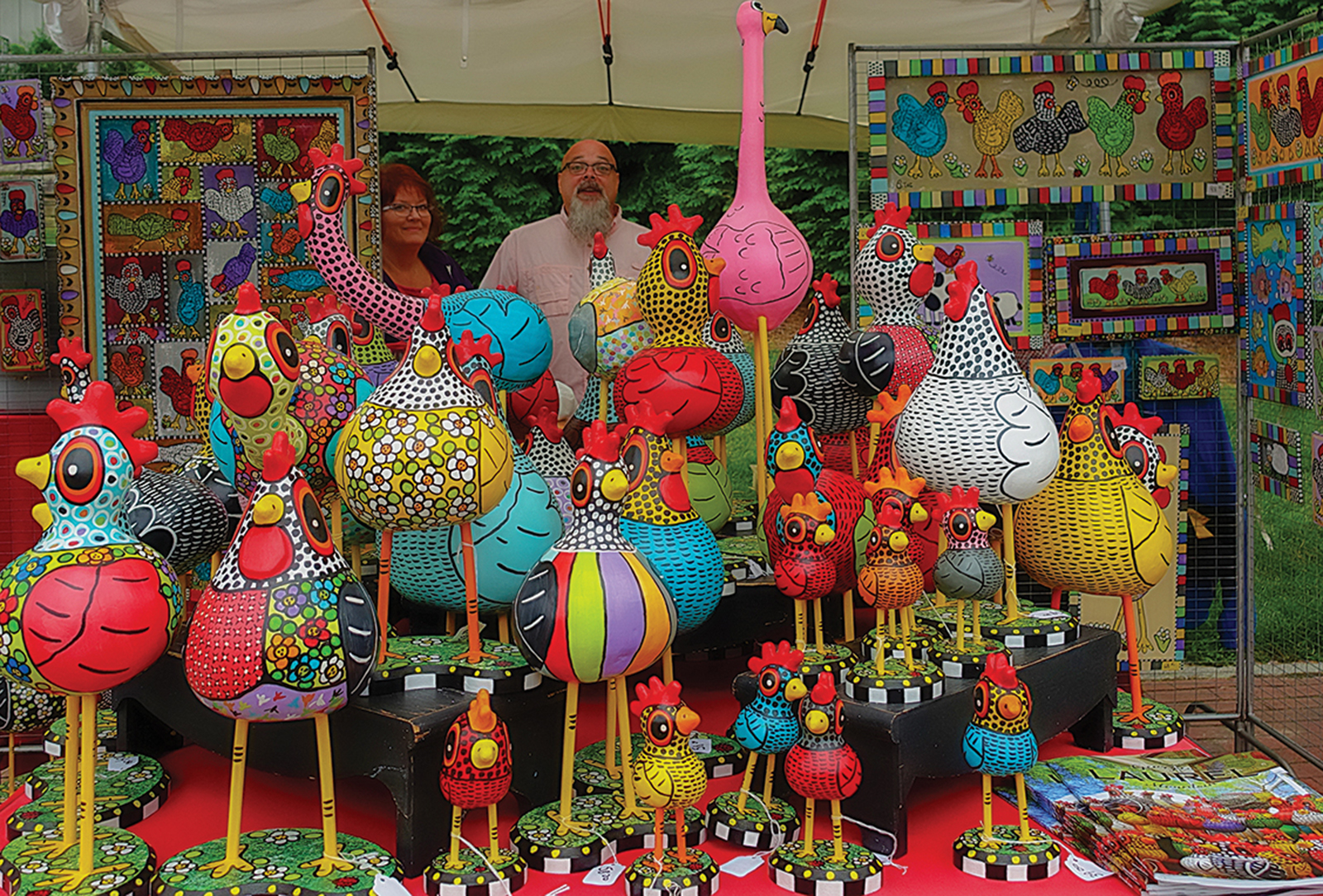 Written By: - NONE - | Issue: 2017/08 - August
When planning a summer trip to the mountains, think about scheduling it for the weekend of August 26 and 27 so you can attend the popular Highlands Village Square Art & Craft Show.
Cool off at 4118-feet while browsing over 80 booths filled with high quality local and regionally made fine art and crafts.
Rustic furniture, leather purses, blacksmithing, home accessories, and pottery are just a few of the items you will find there. You'll be able to watch some artisans demonstrate their craft.
Kelsey-Hutchinson Founders Park (on Pine Street at North Fifth Street) is a beautiful venue for the show. The pavilion will feature musicians both days. You will find good food to eat in the park and at Fressers in the Highlands Village Square next door. Bring the kids for fun in the interactive water fountain. Even (well-behaved) dogs are welcome.
While in Highlands, be sure to visit some of the excellent restaurants and shops in town. The charm of Highlands is sure to capture your heart.
Rotary of Highlands Mountaintop sponsors the show. Part of the proceeds will benefit the park. For more information, call coordinator Cynthia Strain at (828) 787-2021 or follow them on Facebook.
---
---