Traditions and Superstitions | Highlands Playhouse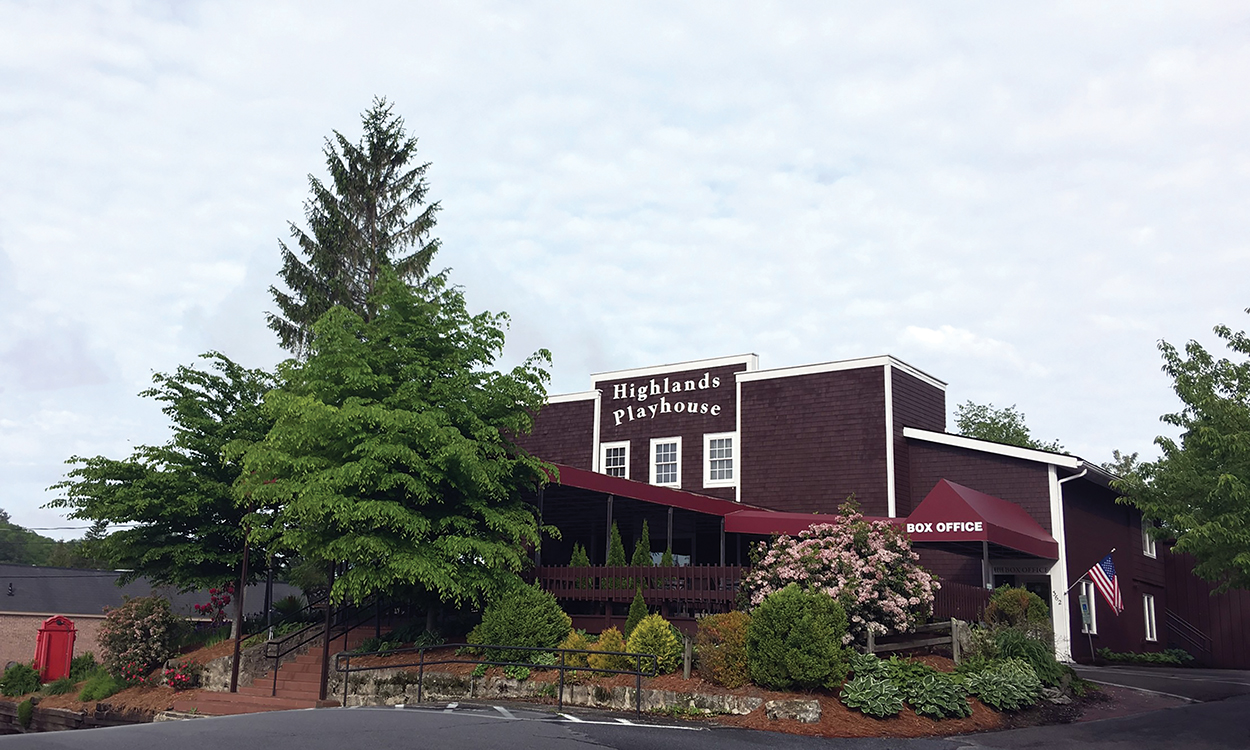 Written By: Donna Rhodes | Issue: 2021/12 – December
A host of traditions and superstitions shadow theaters around the world. You can help Highlands Playhouse avoid this pack of troubles.
---
While there's not an ounce of science to support bad luck associated with black cats, walking under ladders, or Friday the 13th, who among us still wonders how many years of bad luck remain on our broken mirror inventory? And is there a special demon in hell that keeps track of looking glass penance?
One thing is for certain: superstitions abound, and there are plenty in theater. For instance, it's bad luck to say good luck. Instead we say, break a leg, which sounds like inviting bad luck. But it comes from the belief that pixies and ghosts haunting the theatre do the opposite of what they're told. So actors intentionally ask for broken legs, and thus believe they'll get money, fame, and tickets to the Tina Turner Musical.
But why a leg? Why not a neck or back? There is a curtain called the "leg" in the wings that conceals backstage. If you break this leg you break past the barrier that keeps you from being onstage. And if you make it to the stage before you are supposed to, you've thrown everything out of synch. Crash, bang, boom. It's the end of life as we know it.
Another break-a-leg explanation dates back to Elizabethan theater when the audience would throw money at the actors if they liked their performance. An actor would bend over to pick up loot, thus breaking (the line of ) his leg.
If the audience didn't like the show, they'd throw splattery things and rotten rutabagas. No line broken there. A contract maybe. 
Here's another: Never whistle in the theater. When rigging was installed in a playhouse to fly scenery or actors, sailors were the engineers-of-choice to manage the ropes and pulleys. On ship sailors communicated these maneuvers with coded whistles. If an actor inadvertently whistled while crossing the stage, a sailor could hear that as a cue, and BOOM! Leading man is now Flat Stanley.
Never say Macbeth. Say Scottish Play. The actor playing Macbeth in the original production died in an accident (perhaps someone whistled) and Shakespeare, himself, had to stand in for him. If you inadvertently say, M—beth in the Playhouse, run outside, spin around three times, and spit, avoiding your friends' shoes, of course.
A bad dress rehearsal means a great show. Ah, hope and denial collide. But by the time the cast and crew have squeezed every last ounce of energy out of their exhausted bodies and brains, there are bound to be a few last-minute blunders. However, by opening night, adrenalin pumping, a wine-prepped audience, electric air, careful planning and hard work will pull it all together.
Help the Playhouse launch 2022 by creating nothing but good luck for the crew, staff, and actors with a generous end-of-the year donation. As Executive Artistic Director Scott Daniel says, "Supporting the arts by becoming a sponsor is a theatre tradition that is a necessity to the survival of small professional theatres like Highlands Playhouse."
Visit highlandsplayhouse.org and make your pledge today. Scott promises he'll clean up your broken mirror debt in exchange.
---
---