Painting the Narrative | Cover Artist Bill Farnsworth
Written By: Donna Rhodes | Issue: 2021/10 – October
For cover artist Bill Farnsworth, plein air painting is as natural as, well, enjoying a sunny day.
---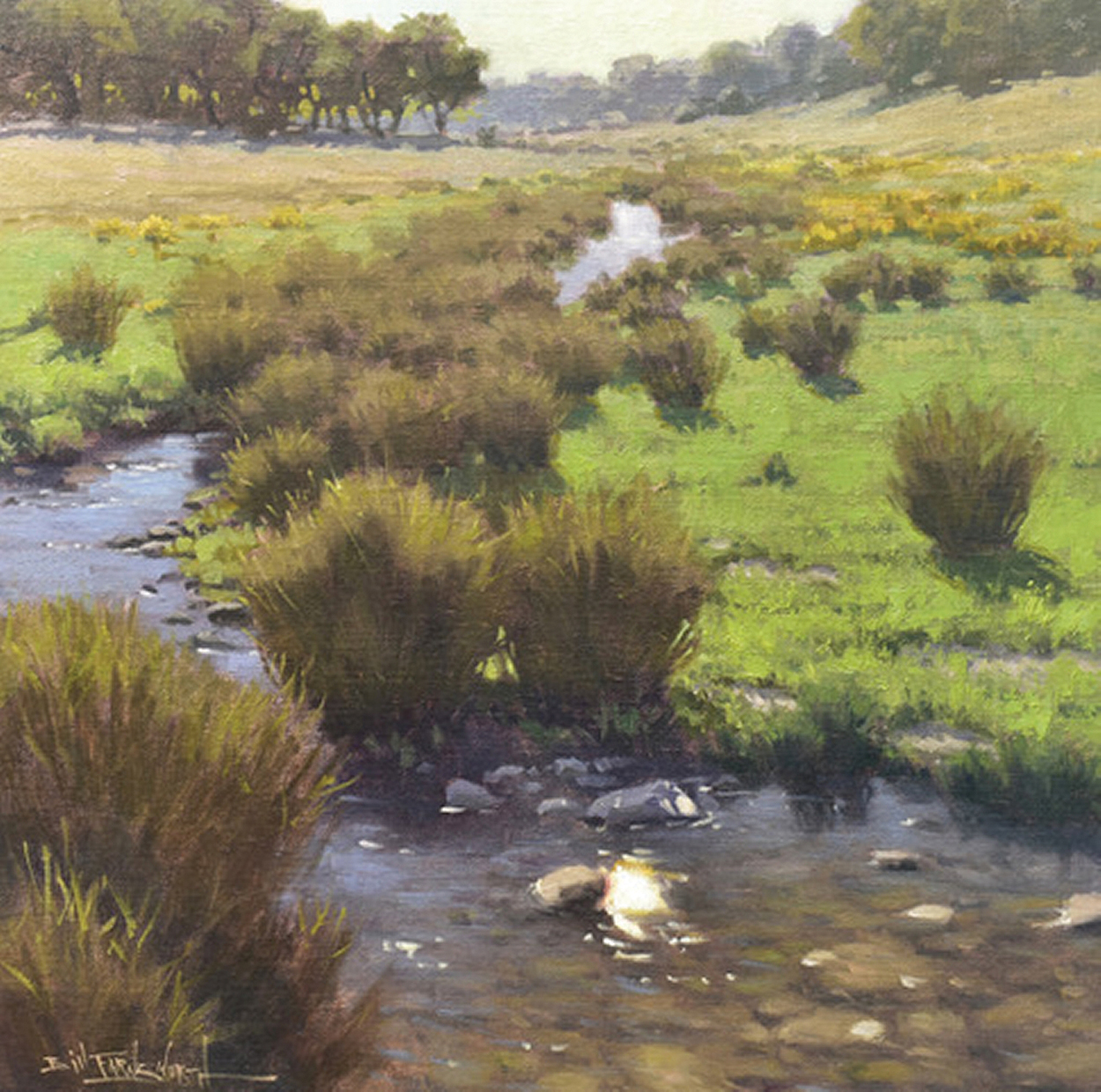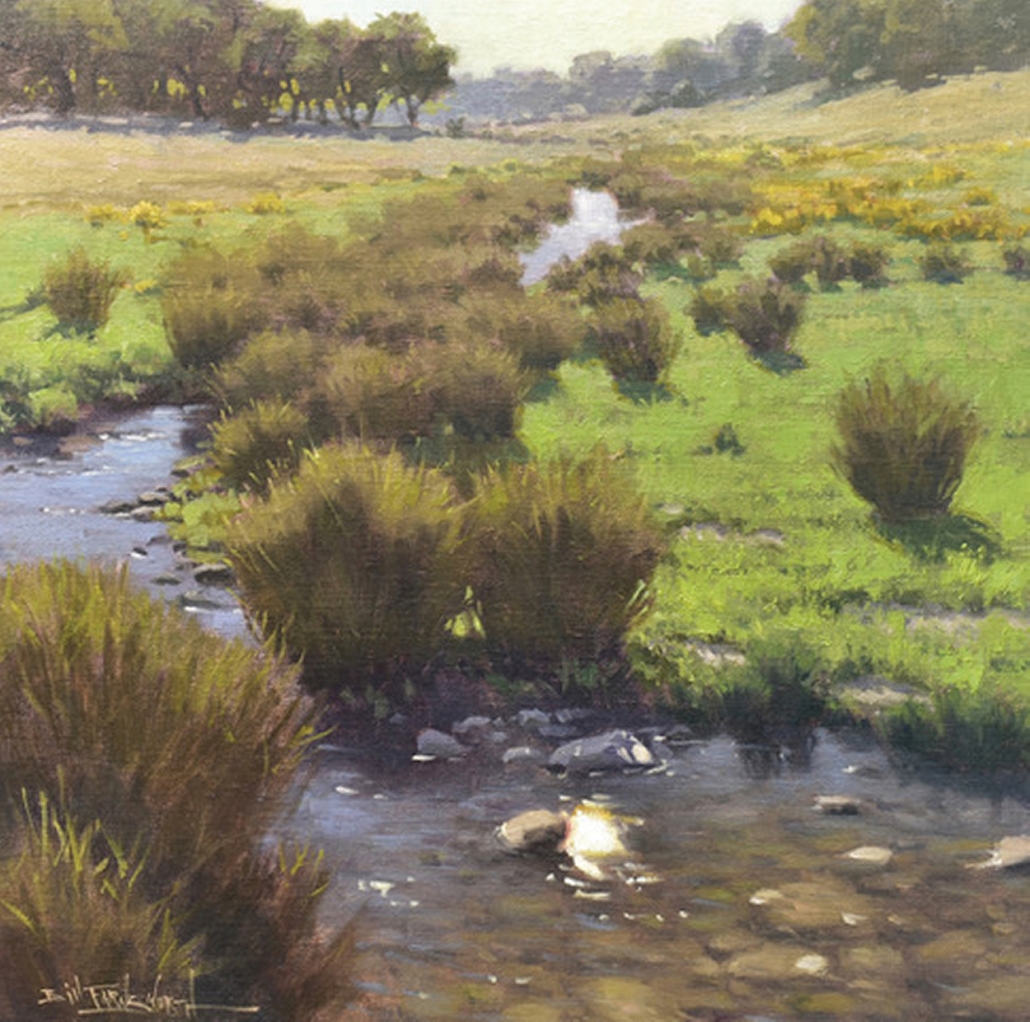 Say in plain air in English and it sounds so, well, ordinary. 
But say it in French – en plein air – and suddenly doors and windows fly open and your fingers scramble for brushes, paints, canvas, and easel. And that's even if you don't know how to paint!
Artist Bill Farnsworth's windows and doors stay open a lot, inviting him to enjoy the plein air, and its dappled light. Or air, so clean and crisp it defines images for miles. Or air so moist, it turns hard edges into soft, yielding mysteries. Air that dramatizes shape, color, line. Air that melts one edge into another. Light-filled air reminiscent of the Impressionist movement.
Bill is one of the country's finest representational plein air painters of landscapes, figures, and Nature's panoramas. Drawing and painting have always been his love, since standing in his crib doing a bit of interior design – painting birds on his nursery walls. 
Art's in his genes. His grandfather was a lace designer. His graph design paper was Bill's sketch book. The brilliant color of Disney's animation also played a huge role in his career direction. In fact, he drew Disney characters in school and sold them for a nickel apiece until his teacher closed his store. 
He says, "Bottom line, Art chose me. I don't think I chose it."
From walls and halls to paper and canvas, his talent took him all the way through Ringling School of Design and plunged him right into a successful illustration career. 
He says, "Children's books were my training ground (we're right back in the nursery!). I used realistic oils for non-fiction – George Washington, Valley Forge images and the like. I created 60 picture books for kids. That taught me how to draw and paint under deadline." 
And it also taught Bill how to tell a fascinating story in paint.
Digital imaging and budget-cuts hit the illustration world hard, so over a decade Bill shifted his focus to plein air painting, plein air events (invitationals, staying with hosts, and painting in all-day fests), plein air instruction, and gallery showing, all of which are his current joy and his bread-and-butter.
Plein air painting has its challenges. The light is constantly in motion, shifting shadows like crazy. But that's part of the fun. You have to capture the landscape before Mother Nature plays havoc with what you saw 10 minutes earlier.
Bill's ensconced in the fine art realm where he's received numerous national awards, among them The Dickinson Signature Member award in The American Society of Impressionists national show in 2018 and 2019. He placed first in the AIS (American Impressionist Society) online exhibition last year. 
Look for his work in Mountain Mist Gallery in Cashiers. Visit his website, billfarnsworth.com. Find him all over Facebook. 
His latest piece, this issue's cover, is 16" x 20," $3400, framing and shipping included.
---
---