One Brushstroke at a Time | Cover Artist Stanton Allaben
Written By: Donna Rhodes | Issue: 2021/11 – November
The endless astonishments of Nature have provided Cover Artist Stanton Allaben with a moveable feast that never fails to inspire.
---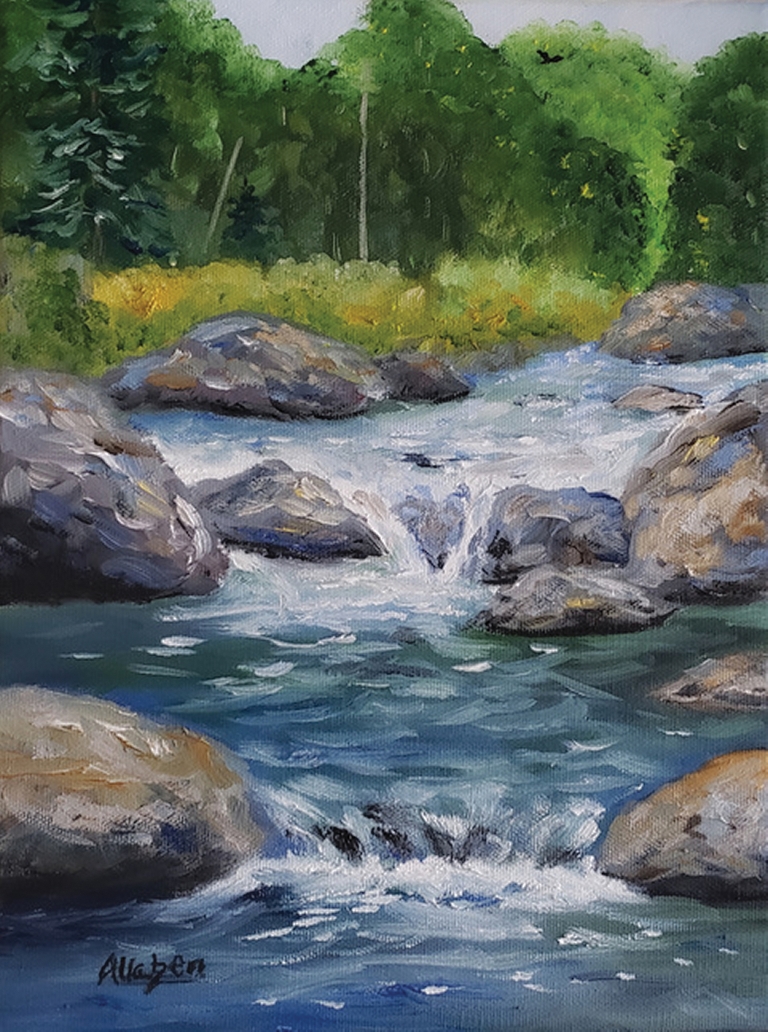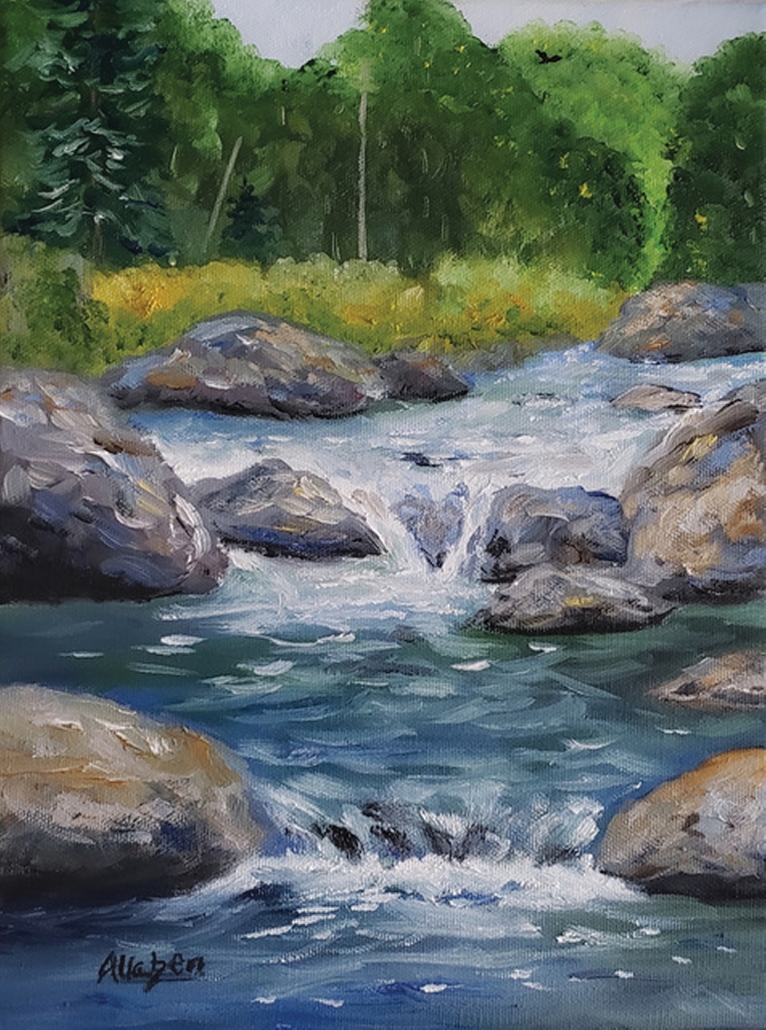 Sometimes an artist's hands know their owner's destiny long before the artist does. 
When painter Stanton Allaben's mother moved to a Vermont retirement community, he wrote her often. 
The inviting white space on the envelopes demanded a color pencil bird portrait. His mother, an accomplished oil, watercolor, and pastel painter herself, recognized his talent and encouraged her son to find time to explore it. 
"I was in Hilton Head at the time," Stanton shares. "Birds, beach, and marsh became my subject matter for painting exploration. I owned a business on the island, a bike rental company. It had a storefront with a big workshop, trucks, trailers, and cycling equipment. I turned part of the storefront into a gallery." 
Happily, bike rentals and art galleries made a nice combo. Hilton Head visitors loved recreation and fine art,  and they had the expendable income to support their loves.
With a series of business successes, it's clear Stanton is a man of good luck and possibility. Prior to running a bike rental shop and art gallery, he was a custom home builder and owned Viking Nordic Center in Vermont.
Along the way, Mother Nature led him to places of breathtaking beauty – forests, coastal regions and mountains. Landscapes, beachscapes, sunsets, wildlife, glistening snow and dunes fed his artist's soul.
After a decade of wheeling/dealing with cycles, it was time to plunge deeper into art, so he headed for North Carolina where he bought a townhouse in Sapphire. 
He says, "Once here, I met Patty Calderone and Mary Lou Carpenter who introduced me to the Highlands-Cashiers Art League. I still had work hanging in Hilton Head Galleries, but wanted a showplace nearer my new home. To immerse myself in the art world here, they suggested I volunteer at The Bascom. I was very impressed with it. I volunteered and did things like meet and greet, docent, and promote the gift shop. I was invited to place my frameable, sleeved watercolor notecards in the Gift Shop. They accepted small oil paintings which also sold well. Recently I was featured artist in The Bascom's Atrium and Gift Shop."
Stanton now serves as a league board member and successful participant in their fall and summer shows. Eager to boost the league's popularity, he gave its website a facelift, jazzing it up with color and interest. That attracted a lot of new members. Linking the website to Instagram heightened the league's reputation and broadened its reach.
With holidays coming on, Stanton welcomes commissions. Allow a couple of weeks for large paintings and one week for small. 
See his paintings on Instagram, and the Art League Link: allabenfineart. View his work on fineartamerica.com. You can call him at (843) 422-3126, find him at allabenfineart on Instagram,  email [email protected], and view his online gallery at stantonallabenart.com.
---
---