Hubie Vickers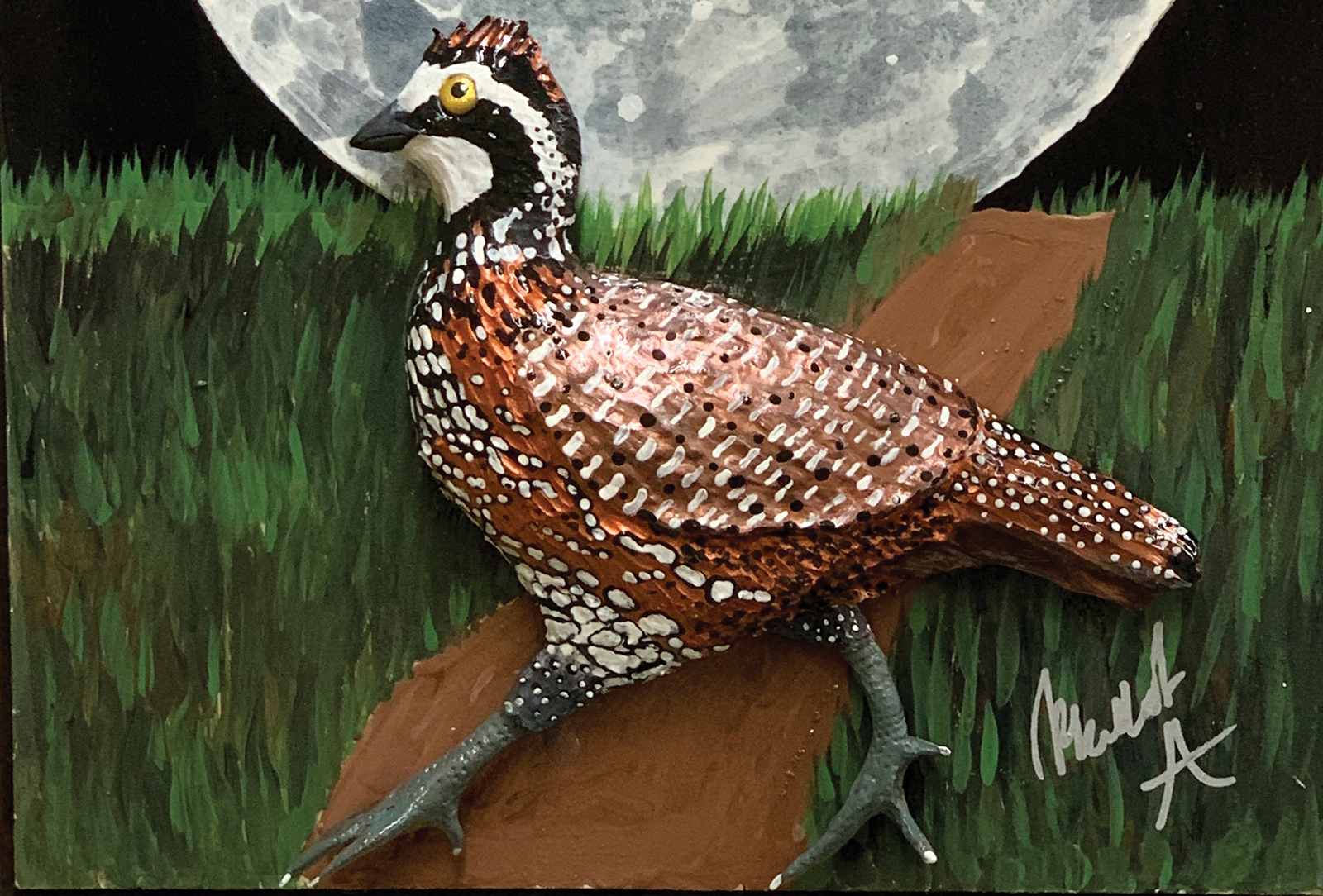 Written By: - NONE - | Issue: 2020/01 - Winter
What a stroke of luck we have had at the gallery, Around Back at Rocky's Place.
For quite a while, we have had the cutest couple as customers. One day, the fiancée of the couple convinced her significant other to share his artistic talents with us. Had she not, we never would have known, as the artist is very humble.
Let us introduce you, folk art aficionados, to Hubie Vickers, aka Mustard, clay sculptor. Hubie is a North Georgia artist, born in Atlanta and raised in Gainesville.
His father was a mortician and owned several funeral homes. As his profession dictated, he had to perform facial reconstruction on occasion. Fascinated by this, inspiration struck a young (around 6 years of age) Hubie to try his hand at sculpting.
When his father became ill, Hubie continued his education at a private boarding school where he was formally introduced to art. He was greatly encouraged by his art teacher, and art awards quickly came his way.
After high school, life happened and put his artistic talents on hold for a bit. He completed a stint in the Army, serving in Operation Desert Storm. He piddled around with his sculpting through the years, but again, for family members, and primarily for himself.
His fiancee, Sara, suggested he share his work with us at the gallery as she thought it a good fit. Needless to say, we were blown away with his creativity and ability to sculpt anything we threw his way. To date, the gallery favorites have been his fish…trout, gar, crappie, and catfish…a must for collectors in North Georgia. Also favorites with customers are his seasonal pieces, silly pumpkins, guinea hen ornaments, Christmas gnomes, and his octopuses. The gallery feels like it struck gold when we found Hubie Vickers and his awesome creations. Let it be noted that Hubie is not opposed to special orders and has satisfied several patrons with such.
Stop by the gallery and see the above-mentioned pieces as well as our personal favorite, "Quail in the Moonlight." Visit Around Back at Rocky's Place at 3631 Highway 53 East in Dawsonville, Georgia. You can call us at (706) 265-6030 or check online at aroundbackatrockysplace.com. Gallery hours are Saturdays from 11:00 A.M. to 5:00 P.M. and Sundays from 1:00 to 5:00 P.M.
---
---