Feasts & Salons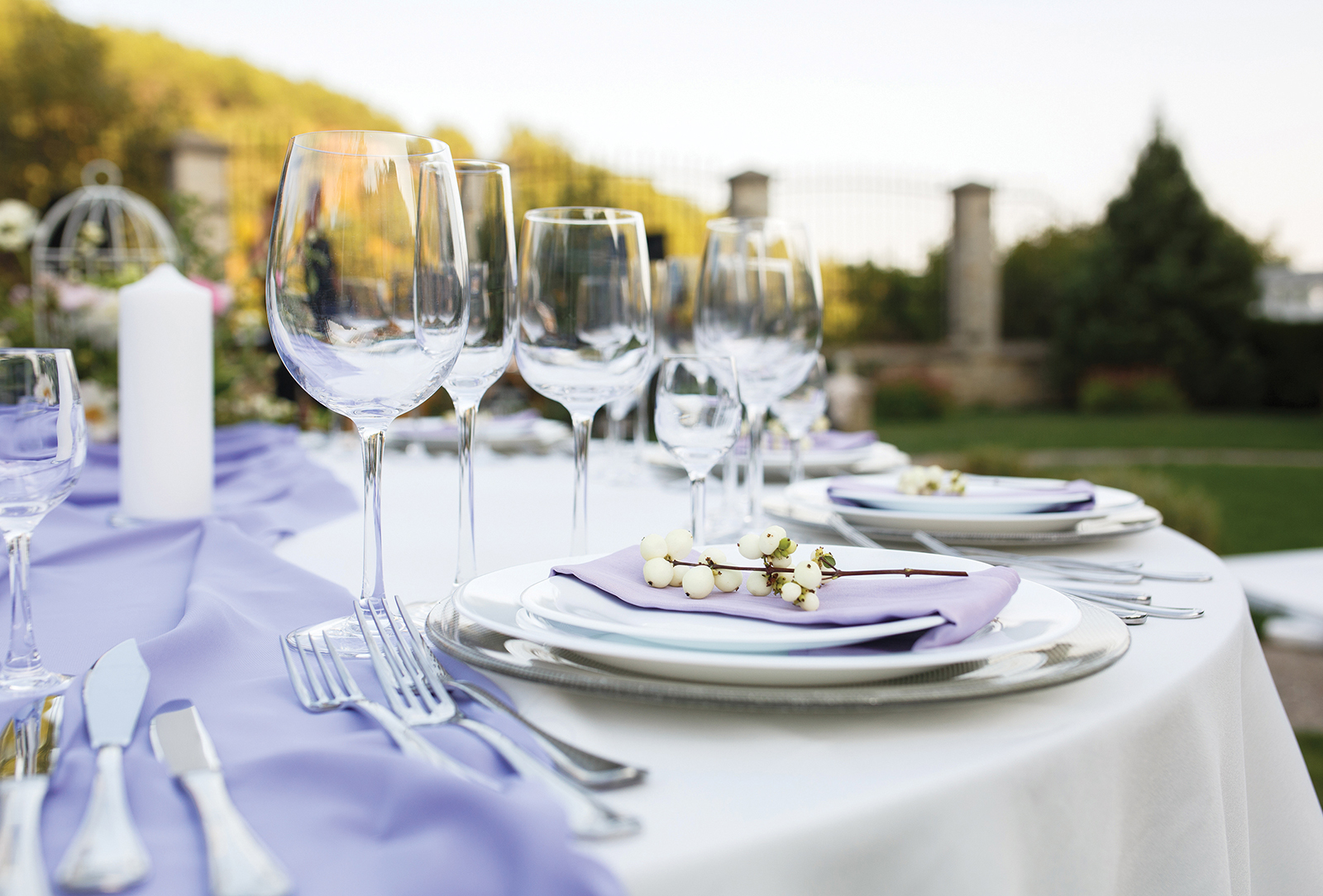 Written By: Jenny King | Issue: 2017/07 - July
While the Highlands-Cashiers Chamber Music Festival has become widely recognized as home to world-class musicians, it's also known for its Feasts and Salon gatherings throughout the season.
Every year the Highlands-Cashiers Chamber Music Festival offers an opportunity to meet interesting people and enjoy wonderful dinners or cocktail buffets in the setting of some of the area's most beautiful private homes. The annual Feasts provide important and vital financial support to the festival, which allows them to bring world-class music to the mountains each year.
"A Jazzy Evening in Highlands" on Sunday, July 2, welcomes 12 guests to enjoy the New Orleans Specialties of Chef Marty Rosenfield. Special musical guest will be Gary Motley.
On Monday, July 10, at 7:30 P.M. 12 attendees will be joined by musical guests Lois Reitzes, Julie Coucheron, and Roman Kim while Chef Bobby Lee Carey will perform a touch of culinary magic for "A Taste of France." Rosewood's Tim Lundy will cater a "European Cuisine" buffet on Sunday, July 16, at 7:15 P.M. The 20 guests will be joined by Philippe Quint, Fei-Fei Dong, and Any Aznavoorian.
A Highlands-Cashiers Chamber Music Festival Salon, "Songs of Love," will be held Wednesday, July 19, at 5:00 P.M. This special performance by tenor Bradley Howard and pianist William Ransom will be limited to 25 reservations. On Saturday, July 22, at 7:15 P.M. musical guests Alexandra Preucil and Andrew Yee will join 16 guests at a "Buffet Supper with Lexi & Andrew," and on Saturday, July 29, at 7:15 P.M. 12 guests and The Ariel Quartet are invited to celebrate the host's birthday at "A Birthday Celebration."
"Cena Italiana a Casa Parlato" on Sunday, July 30, will be limited to 10 attendees who will be joined by special musical guests The Ariel Quartet. HCCMF "Sun Salon" on Saturday, August 19, is limited to 40 reservations. This begins at 5:00 P.M. and Jazz Master pianist Gary Motley will celebrate the full solar eclipse by performing with classical pianist William Ransom.
The final Feast of the festival's 36th season will be held Saturday, October 14, at 7:15 P.M. "Autumn's Bounty" will be held overlooking Whiteside Mountain and is limited to 10 places. Special musical guests will be The Vega Quartet.
Reservations for both the Feasts and Salons may be purchased by calling the festival office at (828) 526-9060 or by email at [email protected]. For a listing of the complete schedule of events, visit h-cmusicfestival.org.
---
---