Carolina Gallery of Fine Art in July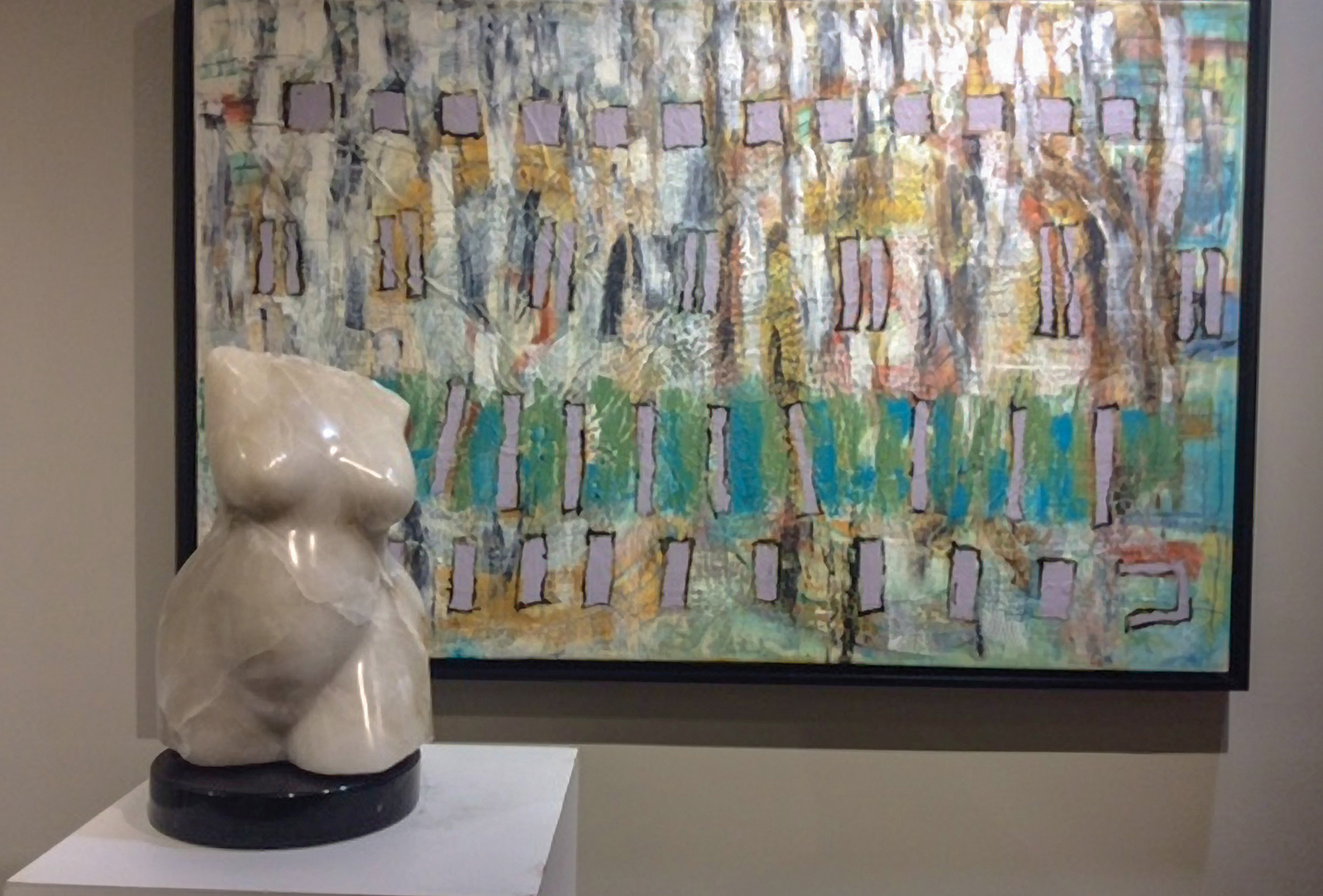 Written By: Donna Rhodes | Issue: 2018/07 - July
Fine Art is fluid, innovative, ever-changing.
Mary Lou Bilbro, co-owner of the Carolina Gallery of Fine Art says, "Flexibility and changing lifestyles have come to the forefront in the art world today."
In keeping with the gallery's art-to-live-with theme, Bilbro and gallery partner Leslie Jeffery proudly present, "The Art of Music" in honor of the Highlands-Cashiers Chamber Music Festival. Participating artists work with music as their inspiration.
The gallery is brimming with colorful, energetic pieces in a variety of mediums and genres that will appeal to almost any lifestyle or decor. July's show features bright, energetic work of regional and local artists. While pushing the envelope on contemporary, the gallery encourages artists to take an artistic plunge, explore, and experiment, no holds barred.
In the short time the Carolina Gallery has been operating, gallery owners Jeffery and Bilbro have witnessed a remarkable change in the quality of exhibited work. Bilbro believes a friendly, competitive spirit accompanied by positive critique enhances artwork quality while nourishing the creative soul. When a gallery recognizes excellence, and supports artists who employ it, others are drawn to its success. Quality attracts quality.
The gallery is located at the corner of North Fourth Street & Carolina Way, upper level. It's open daily 11:00 A.M. to 5:00 P.M. and Sundays 1:00 P.M. to 4:00 P.M. Paintings, sculptures, and fine crafts are on display for both viewing and purchase. Visit Carolina Gallery on Facebook for the latest information on workshops and classes facilitated by accomplished regional and national artists. Get involved in the exciting events offered this month. July 2, Bluegrass; July 5, Poetry Night; July 12, Music Program; July 25, Salon; July 29, Closing Reception.
The facility is now renting its beautiful gallery space for events, weddings, and gatherings of all kinds. For more information, call (828) 526-3705.
---
---